Electric Motor Rewinding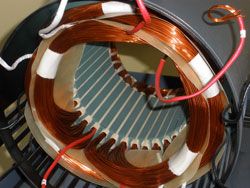 Palo Alto Electric Motor Corp. provides a variety of services to our customers for the sales, service, repairs and installation of the following servo pumps listed below. Our staff will assist you in providing excellent customer service when choosing your equipment selection.
Rewinding Services •
AC / DC motor rewind up to 1,000 HP
Convert 60hz to 50hz
Custom Voltages
Hermetic
Oil Filled
Generator
Brush Shifting
OEM Motor Rewinds
Solenoid Coils
Magnetic Chucks
Rewind Equipment •
Automatic Dip / Bake Oven 3x4
Temperature Control Burn Oven 3x3
Bake Oven 6x6
The only commercial facility in California to have an automatic dip and bake oven to ensure a quality job every time.