Welcome to Palo Alto Electric Motor Corp.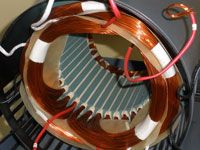 At Palo Alto Electric Motor, we specialize in the repair, service and parts of electric motors and pumps. We repair / rewind motors and pumps up to 1,000HP. We have been in business for over 45 years. We have years of experience and expertise with jobs of all sizes, so let us add you as another satisfied customer.
Some of the product lines we offer include: A.O. Smith, Baldor, Bell & Gossett, Century Electric, Emerson Electric, General Electric, LaFert North America, Leeson Electric, Lincoln Motors, Marathon Electric, Reliance Electric, and U.S. Electric Motors. So Contact us today with any of your electric motor, pumps or rewinding needs.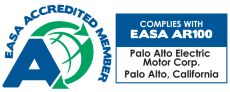 Why Choose Us?
Very fast turnaround service
Lastest technology of testing equipment
Fast delivery and pick-up.
High level of workmanship
Detailed Reporting
Highly trained field technicians
Continual technological advancements